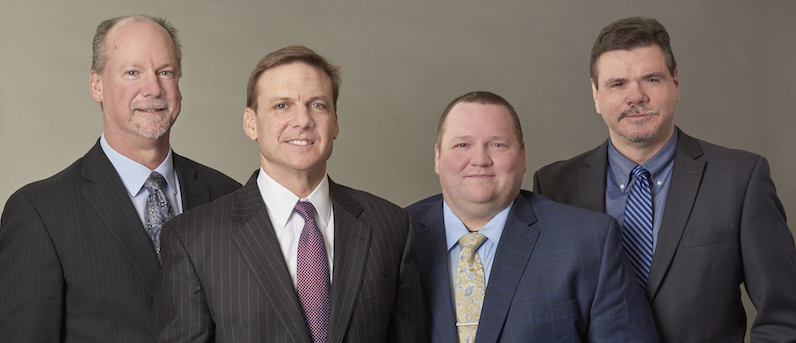 (Left to Right: Dennis Driscoll, Reggie Greene, Justin Provost, Jim Lynch)
---

Jim Lynch
Senior Vice President, Commercial Banking
Leading the Claremont Savings Bank Commercial Banking team, Jim can help you find the right banking solutions for your business. Jim has a Bachelors Degree from Keene State College and is a graduate of the New England School of Banking at Williams College. With more than 28 years of business banking expertise and with a range of banking knowledge, Jim will show you how CSB can help your business succeed.
---

Dennis Driscoll
Vice President of Commercial Lending
A key player on our Commercial Lending team, Dennis' extensive banking and leadership experience enable him to provide expert knowledge and counsel to help you plan, start and expand your business. Dennis is a graduate of Hobart and William Smith College and the Massachusetts Bankers Association School of Commercial Lending. If you're looking for a professional with proven success, Dennis' 28 years of experience in banking will help lead the way.
---

Justin Provost
Vice President of Commercial Lending
A Claremont native, Justin draws upon his local roots to provide knowledgeable service to area businesses. He is a graduate of Boston University and the Risk Management Association's commercial loan officer program. Away from the office, he also serves his community on the City of Claremont's Master Plan Economic Development Subcommittee.