Tired of test drives? Take your ride home with competitive rates on new or used vehicles.
Key Features
Your Own Lending Partner
Rate Discount Available
Local Servicing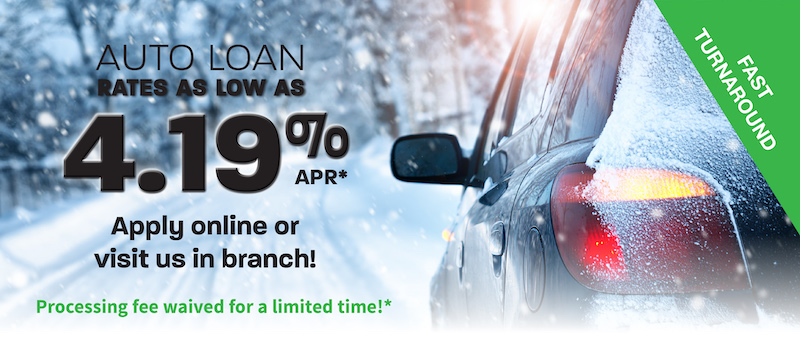 Details
Competitive fixed rates on new or used vehicles
Convenient terms customized to your situation
Pre-qualification available for extra bargaining power at the dealership
Refinance your current vehicle to potentially lower your rate or term
Rate discount with auto-debit loan payments from a Claremont Savings Bank account*
Local decision-making, processing, and servicing
Attentive, friendly service from start to finish
*Rates, terms & conditions effective as of 1/14/2020. Annual Percentage Rate (APR) is determined by credit score, age of vehicle, and term. APR shown is based on $10,000 loan. Rate shown includes 0.50% deduction for automatic debit payments from a Claremont Savings Bank deposit account for auto loan. Add 1.00% with credit score below 675. All loans subject to credit approval. Offer applies to purchase or refinance of a new or used automobile. Not available for refinance of existing loans currently financed by Claremont Savings Bank. Vendor's single interest insurance is required. Auto insurance required. $55.00 processing fee waived for a limited time. Interest rates and programs subject to change without notice. Certain restrictions may apply.